MASTER BEDROOM UPSTAIRS
The master bedroom and bathroom are upstairs with 2 washbasins, bathtub and a larger shower. TV in this room gives access to the French channels and several foreign channels +Netflix, Primevideo, Disney+. This floor also houses the corner reserved for 2 children in bunked beds, alongside but separated from the bedroom main. This corner can be closed by a sliding door and has its own window with bars. The floor has a balcony with view, protected by an electric awning that retracts to the wind (as on the ground floor for the patio), table and chairs.
Wooded rear garden views.
Another view of the master bedroom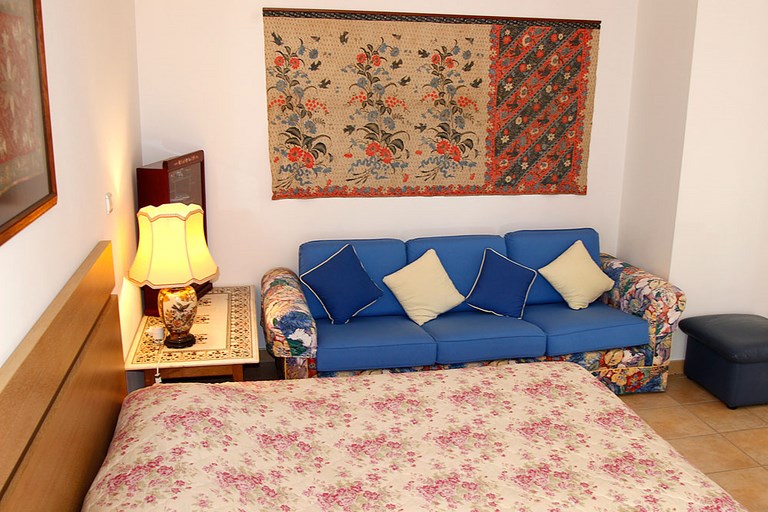 Main bathroom upstairs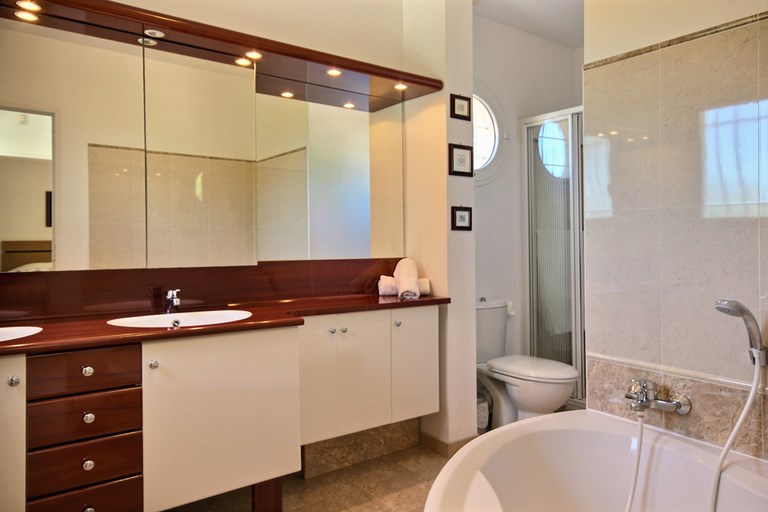 2 sinks, tub and a shower of comfortable size.
GOOGLE % GOOGLESTATS % STATS
kids corner near the master bedroom upstairs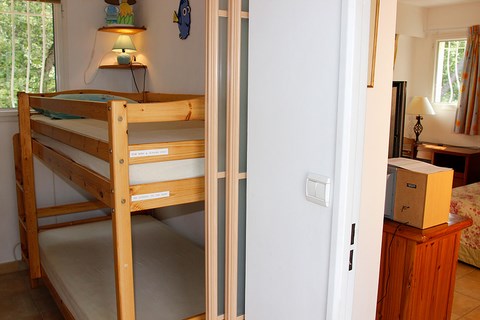 The Kids corner with 2 bunked beds is close to the main bedroom ( visible on the right) but independent.
It has a secured window and a sliding Japanese door.
An additional aircon unit controls the air temperature of the kids corner, the bathroom and landing.
TIP...
No need to fill the bags of towels, all bathrooms and pool towels are provided (2 of each category person / week) with change of linen and towels every Saturday.

Similarly, 1 baby cot and 1 highchair are made freely available.

Wall safe for passports.